Google Pay recently consolidated all it's digital services under Google Wallet for all Android users globally, evolving from a payment service to offer a plethora of other digital tools. Our simple thought: A wallet used to hold things, now it can hold everything in your life. This is a first push of a  global marketing campaign taking over metro stations in New York leaning into everyday commuters, we also collaborated with a hand full of influencers. Worth highlighting Micah, founder of OnlyNY who made some artworks for the print campaign that later where also used on a pop up store with unique merchandise and and an animation in product. Photography by Andrew Perry.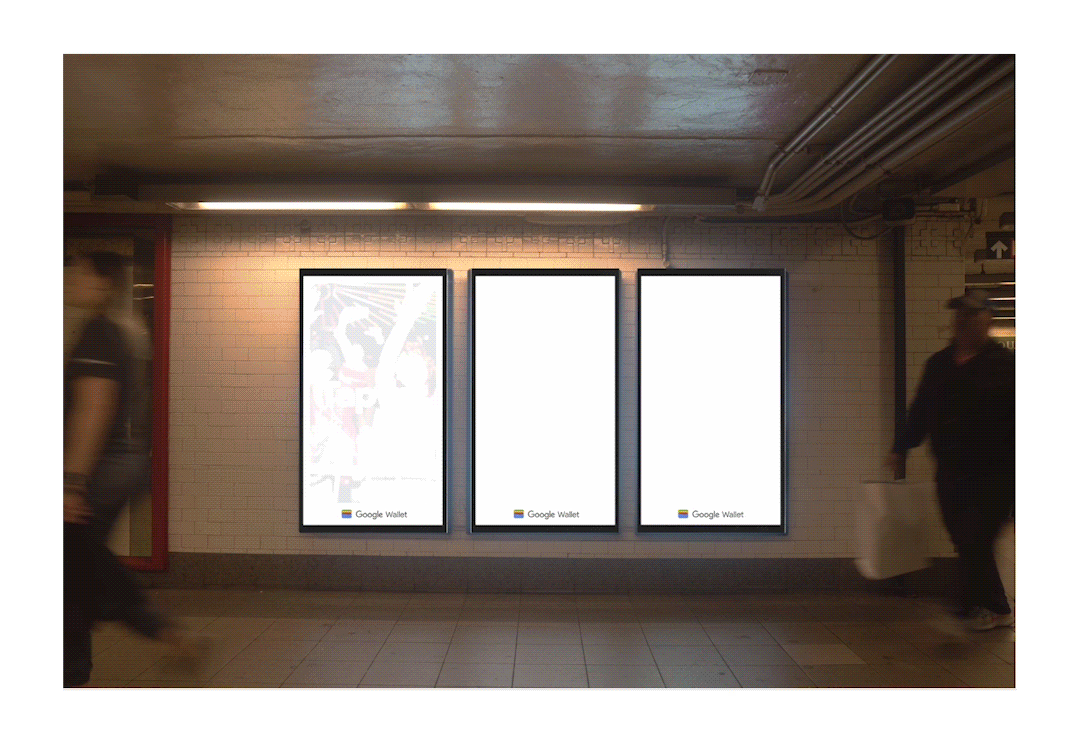 Below our collaboration with Only NY - First you can see a social video posted by Micah owner and artist from Only NY. Below you can see some images of the Pop Up store featuring some of the artwork from our campaign. 
Below an animation featured in product for G Pay users in NY.
Below here some of the influencer videos we created.