So proud of having the chance to help reopen the only indoor skatepark in Amsterdam. A bunch of individuals came together to make a dream come true for a city that some years can rain over 200 days. 
This new street inspired skatepark is a continuation of the latest park in the NDSM, but much larger and more prepared. With a Skateboard School nurturing the new generations rising into the future of Skateboarding and street sports.  Built by master builder Michael Groeningen and his team.
Done in collaboration with Michael Groeningen, Eelco, Wieger, Benny-G, Menno and the lovely Eva de Clerk. And our close team Vasco Vicente, Molly, Mouse filmwork, Marcel Veldman, John Filipe and all the NOORD crew. 
Check the instagram and site : 
To build the brand we celebrated the NOORD heritage as a blood tie to the city by drawing inspiration from the typography where the old park was located, an old ship building facility. To kick a brand with a story to tell for the generations to come and with it's roots in noord holland skateboarding.
Above the building where we find the inspiration for the letters. And below the result.
Made a few versions of the logo to make it playful depending on what media could be used.
Gave the logo some flow for social channels and moving image media.

Below we painted a 60 meter long by 6 meter tall cropped version of the logo.  
We didn't use any projector to draw the letters but just figure out the maths and then masking tape and levels.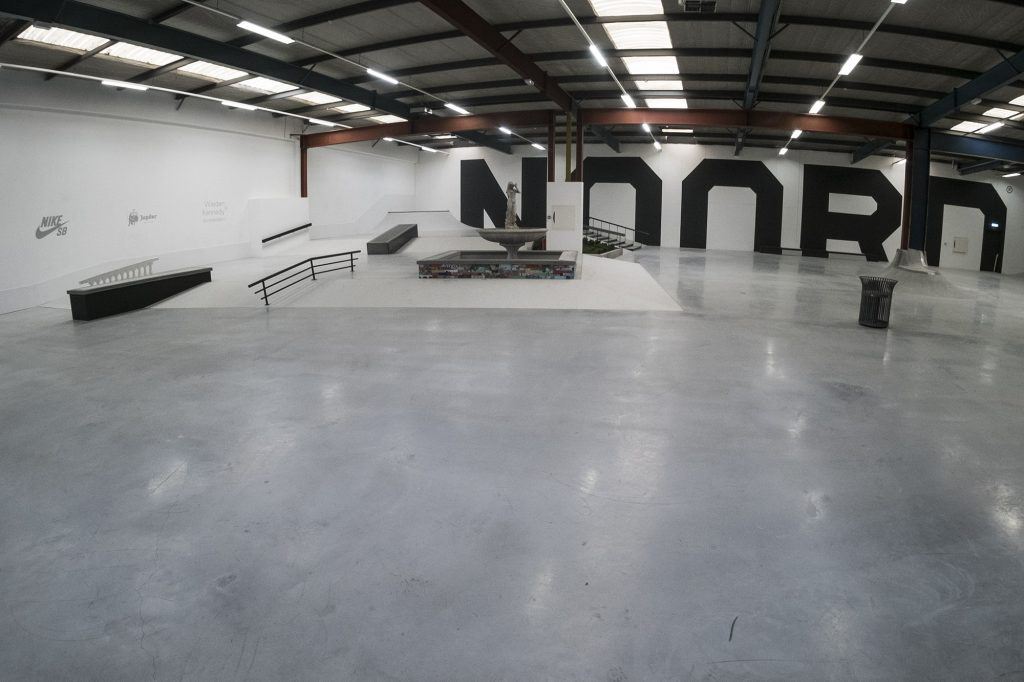 We extended the logotype to become skateable, by extruding the letters. (Still in development.)
Logo made it to a board. duh!
We made patterns with the logo to make the logo more dynamic. And explore adding imagery within.
And below more coverage of the opening day with the Nike SB team. 
NOORD today is becoming a lifestyle brand and a creative platform around skateboarding culture.