When FIFA moved to the gen 4 console, the game took a huge step towards reality. In short, it felt alive.
To demonstrate this, we built the world's first life-size avatar online.
Leo was five foot and seven inches tall, intelligent, and responsive. He felt like a living being. Giving gamers an up-close and personal encounter with a football hero, while also showing them the future of gaming.
Fast Company called this one of the most innovative and ambitious web projects of 2013.
The site is no longer live, but here is a link to it at THE FWA
Below the introduction of the avatar, completely made in code this transition gives the feeling of the avatar being born from the digital ether.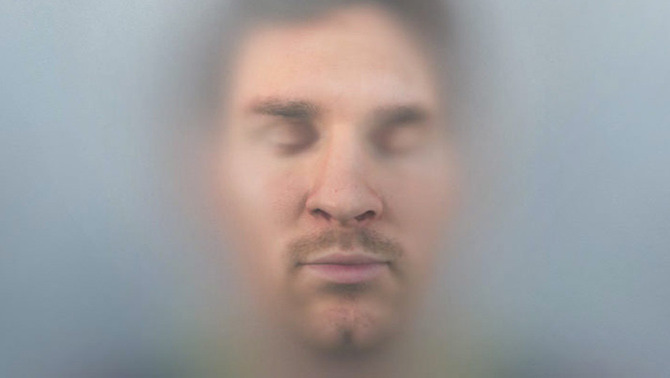 We used hundreds of images to make Messi's avatar as realistic as possible. 
And we created some dynamic infographics to enhance the experience and give the avatar more depth.
To complement the campaign we also made a film dramatising the incredible realism feeling of the new game by showing how a gamer becomes Messi's avatar by switching the game on. 
Is worth mentioning we had to create different experiences for different platforms, so when you would experience Life Size Messi in an ipad you would get an experience tailored for that hardware. We pushed the engines as much as possible to give the same feeling as the desktop version.
And we also made animations for the perimeter boards to be placed in stadiums. This we made to give a feeling to the viewer Messi's avatar would follow the ball as the game is on.