As part of the Risk everything campaign I collaborated in the launch of the new Dutch National team kit, and created support items in collaboration with nike for the Football X tournament hosted in the westergasfabriek. We created the Concept for the launch. Wim Crowell executed the typography.  
Typography designed by legendary dutch designer Wim Crowell 
We helped Nike to hype up a Amsterdam's football X tournament by creating fly postings pasted around the city, revealed the location of the tournament in social media with a laser projection and made the rings for the winners as well as a limited edition jacket. 
Amsterdam Risk Everything Lockup and posters. 
Tournament Venue social image reveal.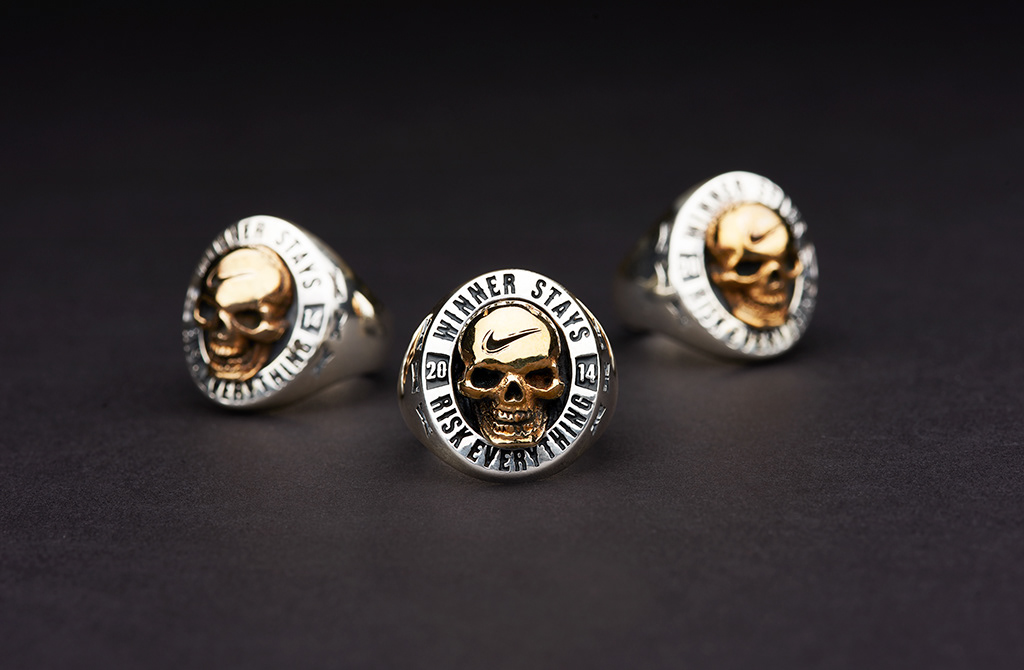 Nike Risk everything tournament Trophy. 
To celebrate the tournament we also designed and produced a limited edition training jacket.